ABOUT THIS COURSE
Welcome to Podcast School! My name is Jason and I've been a professional podcaster, producer, and editor for over 8 years and I want to teach you how to become a professional podcaster.
I've worked as a host, editor, producer, and consultant on over 20 podcasts. Many of those are Apple Top 25 charting shows and some have won awards. I've learned a lot about every facet of the business and I want to teach it to you.
There are hundreds of podcasting courses out there but none them come with the breadth and depth of knowledge I have from being on the front lines day in and day out. That's what motivated me to take the time off of my busy production schedule and create this course.
I want more skilled professionals in our fields because it's blowing up and quite frankly, I need the help! 
This is NOT a get rich quick with podcasting course. This is a nuts and bolts how-to course that will give you real and marketable skills without all the fluff. If you want to waste your money there are plenty of options for courses by people with no proven track record to chose from.
I'm here to teach you skills. A LOT of skills. I hope that you'll devour everything I have to teach so I can hire YOU some day!
Course Topics Include
Preparation - Defining your show - Show prep - Booking Guests - Identifying possible guests - Researching your guests - Finding contact info - Guest prep - Pre-show contact and soundcheck - Post show follow-up - Recording - File Formats - Bit and sample rates - Preparing your space - Basic audio gear - Advanced audio gear - Mic technique and breath control - Double enders - Remote recording - Troubleshooting - Microphones - Basic editing software - Basic editing - Advanced editing - Editing for story - Mastering - Publishing - Hosting - The RSS Feed - Apple and directory submission - Monetizing - Basic advertising - Advanced advertising - Alternative monetization - Back Office - Show notes and websites - Marketing - Stats - AND MORE!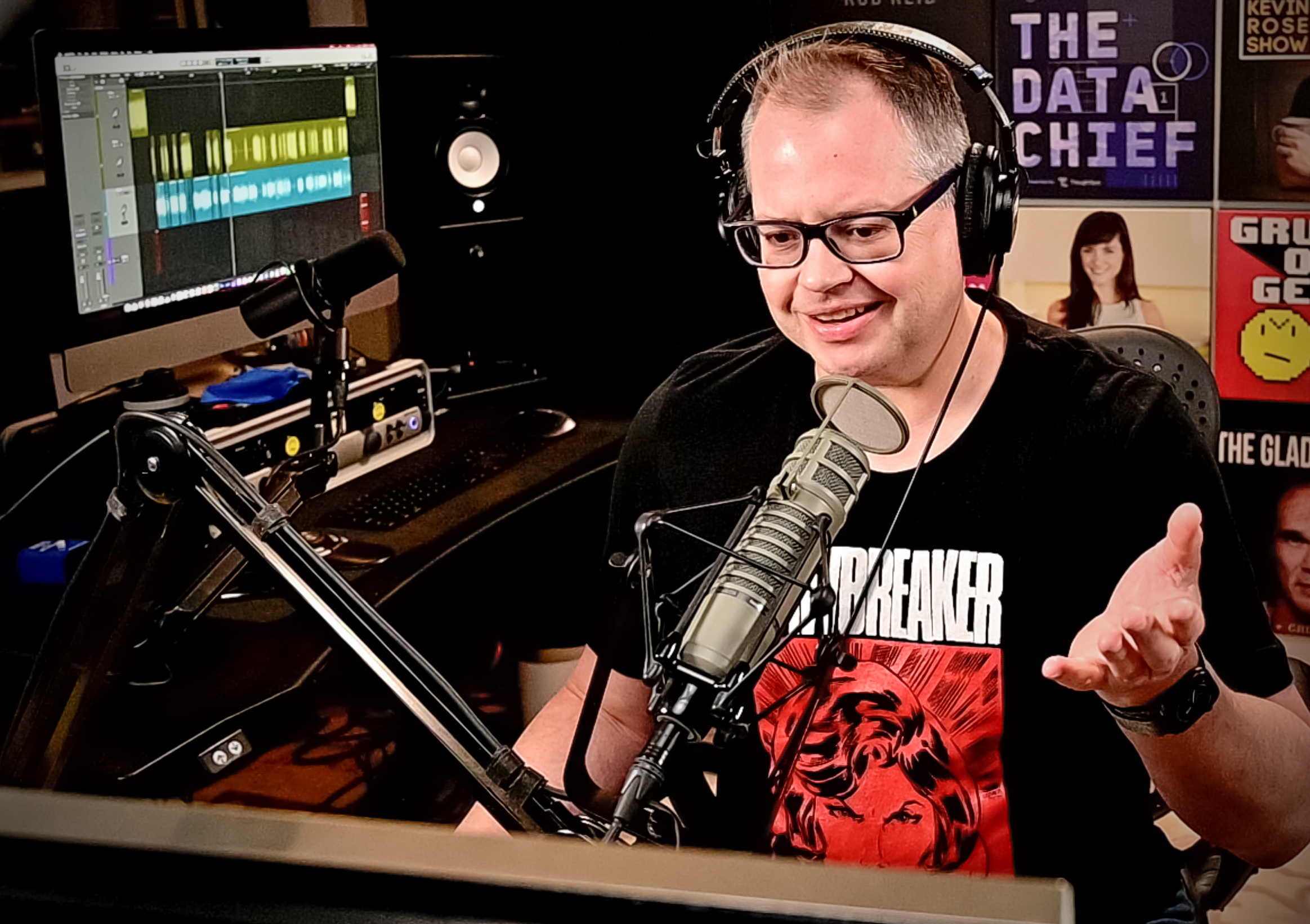 Testimonials!
"Jason has been an integral part of my show's success and knows both the tech and business inside out."
Tim Ferriss, Bestselling author and host of The Tim Ferriss Show
"Jason is one of the best producers in podcasting, hands-down. The difference between a show that sounds good and a show that sounds great is whatever magic he's using after I hang up my headphones, and the difference between a real producer and someone who just edits audio files is night and day. If you've ever heard one of the larger interview podcasts, you've heard Jason's work. If the conversation sounded flawless, then you know he's left his mark."
Jordan Harbinger, Host, The Jordan Harbinger Podcast
"Jason DeFillippo is the GOAT – the Greatest podcast producer Of All Time. It's not even close. Major media brands can't make an Internet based podcast sound like Jason can. He makes us sound legendary."
Christopher Lochhead, Host of Follow Your Different & Lochhead on Marketing – #1 Apple Podcaster – #1 Amazon Author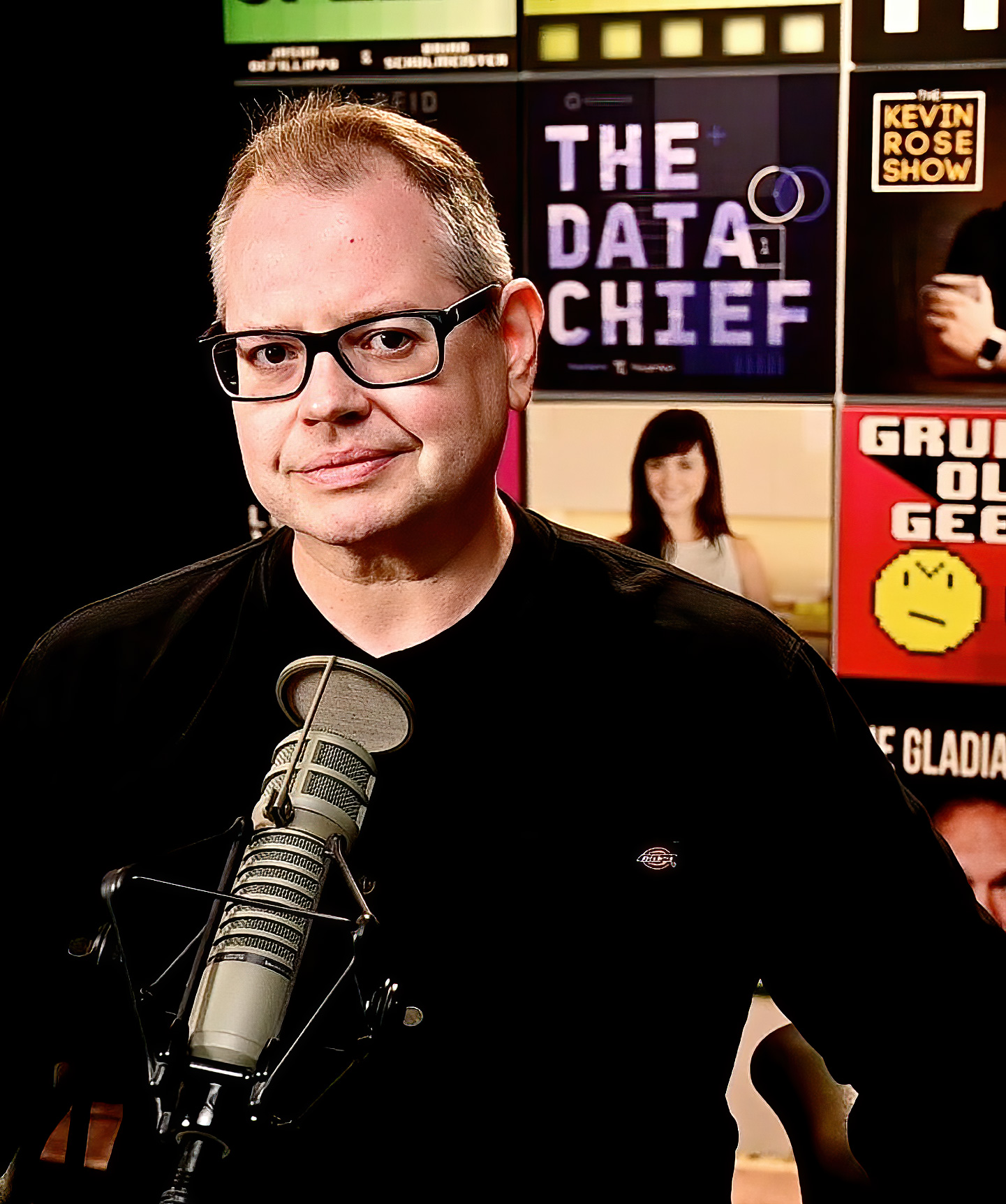 CREDITS
The Tim Ferriss Show
The Jordan Harbinger Show
The Kevin Rose Show
Follow Your Different with Christopher Lochhead
Lochhead on Marketing
Grumpy Old Geeks
Build with Rob
The Kara Goldin Show
Foodist with Darya Rose
Modern Finance
The After-On Podcast
The Data Chief
The Forbes List
Foundation
Conscious V.C.
Noah Kagan Presents
Conversations with Joi
The Gladiator Way with Dan "Nitro" Clark
Does It Have Legs?
The Art of Charm
Block Zero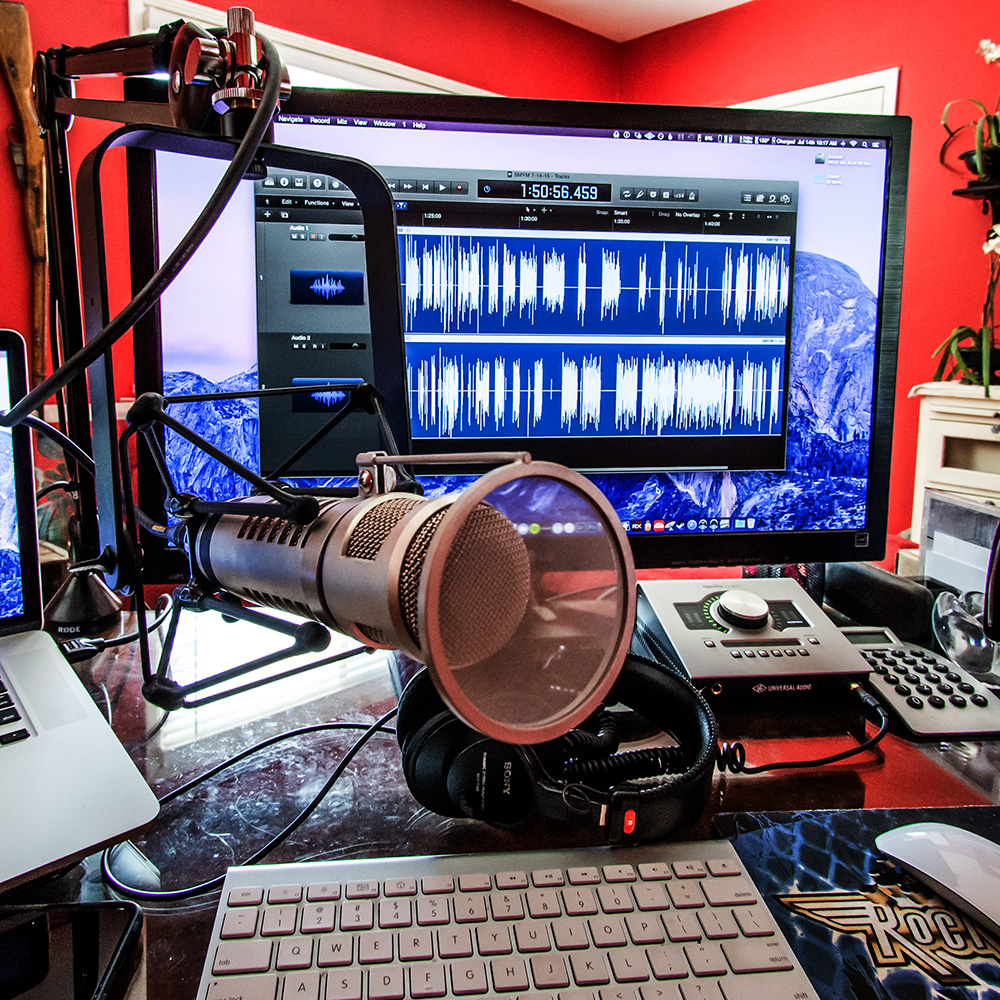 Hardware
You'll learn all about microphones, mixers, interfaces, field recorders, gadgets and more. How they all work and how to choose the right tools for the job.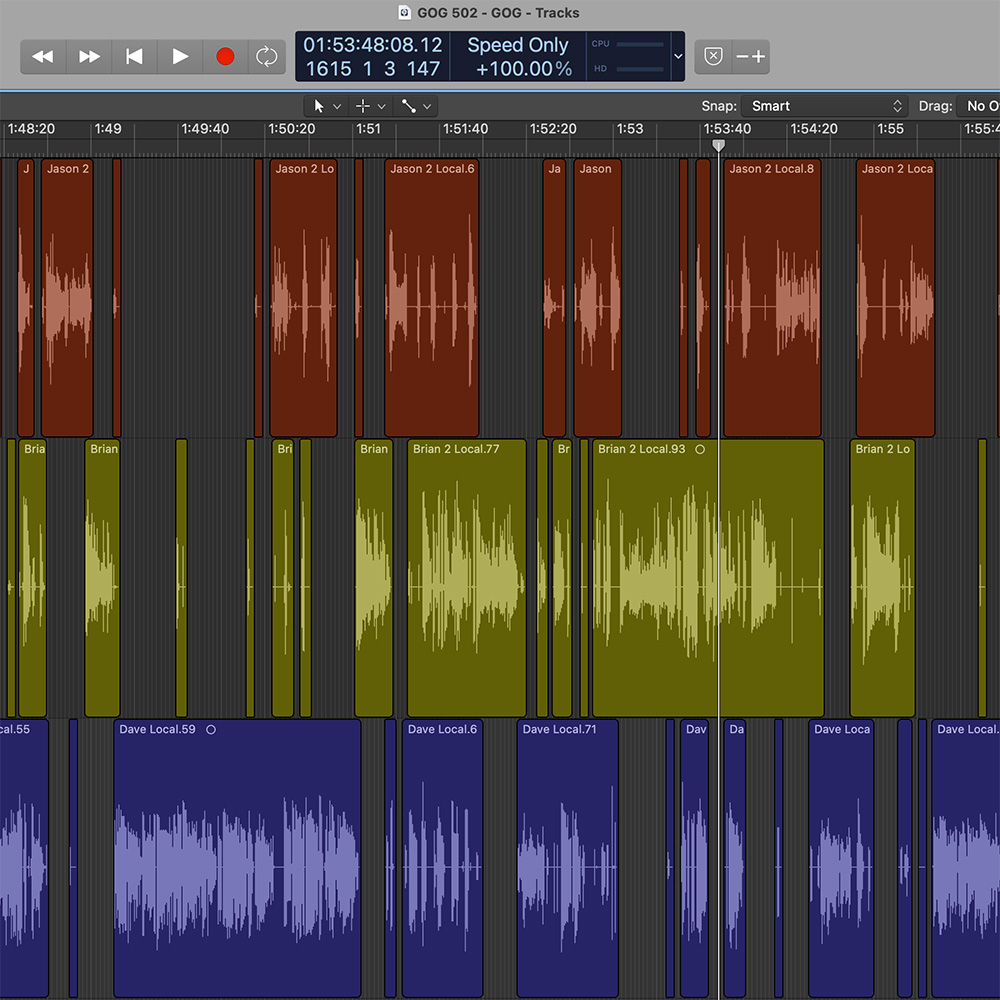 Hosting
I'll teach you all of the in's and out's of hosting your own show. How to prep, research, book guests, voice and breath techniques, and a lot more.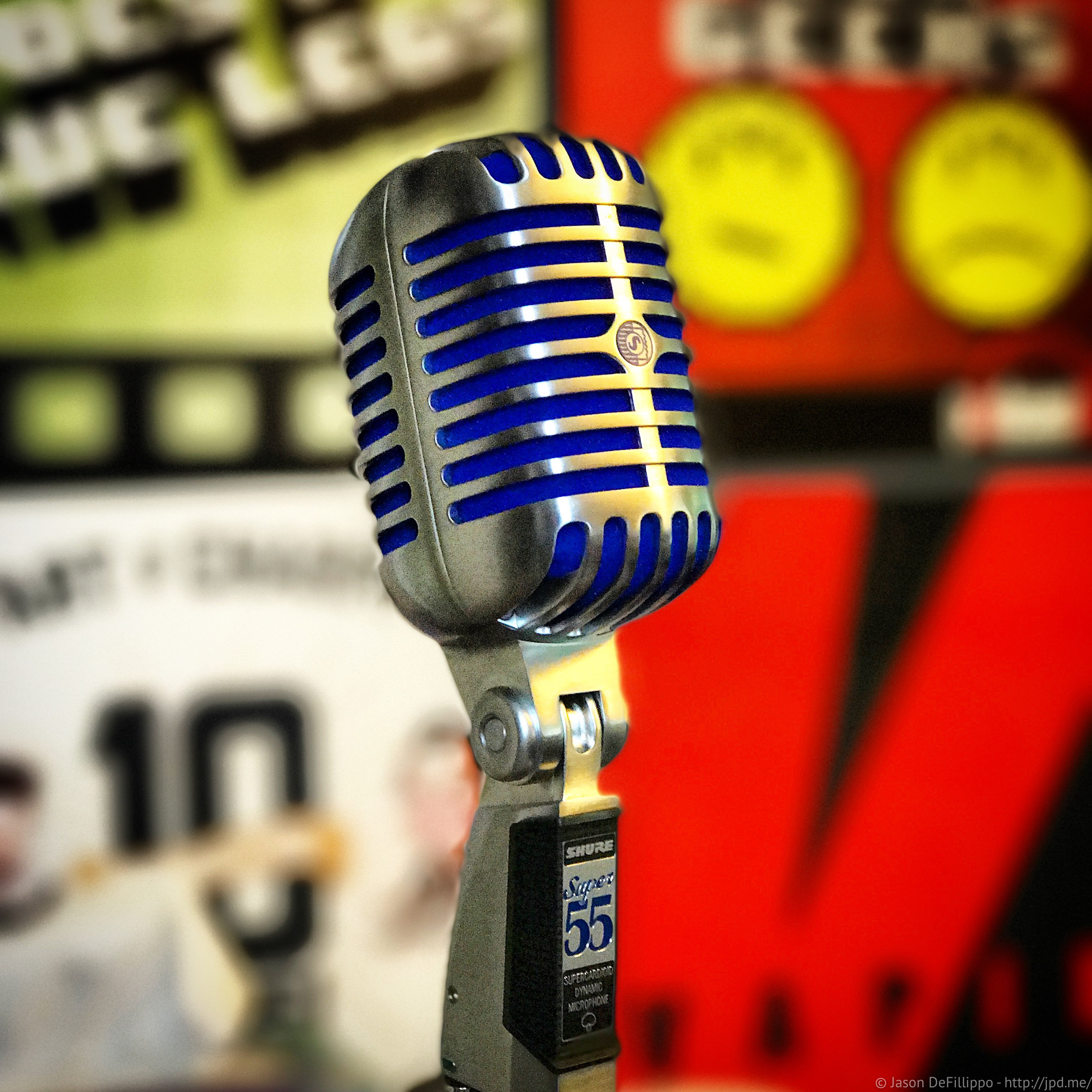 Software
You'll learn all about DAW's, editing, plug-ins, mastering tools, and a whole lot more. Editing is a daunting task that most people dread. I'll show you how to make it as painless and fun as possible.
Even More Testimonials!
"Jason has helped me on so many fronts, from podcast equipment selection to fixing my numerous recording errors. He's a rockstar and a true professional."
Kevin Rose, Host of the Kevin Rose Show and Modern Finance
"Jason is my podcasting guru. No matter what question comes up he always has the easiest, most efficient and most effective solution at his finger tips. I trust him completely with the technical stuff, so I can focus on creating the best content."
Darya Pino Rose Ph.D, Author, neuroscientist, and host of The Foodist Podcast
"Jason understands podcasting from content, to tech to distribution - soup to nuts. He's a great teacher - practical, technically accurate and fun. I can't imagine anyone better to learn from."
Joi Ito, Former Director, MIT Media Lab and host of Conversations with Joi Ito
"Jason knows podcasting cold, both as a craft and as a business. He's also the perfect coach - in equal parts ready with mentorship, praise, and constructive feedback. Launching a major novel and an ambitious podcast series on the same day is a wildly stressful and busy undertaking. Knowing that anything I entrusted to Jason was as good as done (and done perfectly) gave me boundless peace of mind. No way could I have taken this on without him."
Rob Reid, Author and host of The After On Podcast
"Jason has been a lifesaver in creating the Noah Kagan Presents podcast. I appreciate his dedication to creating high quality podcasts and amazing reliability."
Noah Kagan, Founder, Sumo.com and the host of Noah Kagan Presents
Giving Back
Every time someone buys a seat I'll be giving one away for free to under-privileged kids and teens who want to learn podcasting.
Check your inbox to confirm your subscription